SECURITYCEU.COM PARTNERS
SecurityCEU.com is dedicated to our partners and is excited to be working with the partners identified here. Our industry relationships are unique in that no other training provider has as many or as strong of a partner network as we do at SecurityCEU.com.
We are always interested in welcoming new partners, so join the SecurityCEU.com team today! Contact us via email at
partners@securityceu.com
to get more information on becoming one of our valued partners!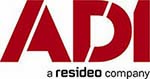 ADI Global Distribution is the leading global wholesale distributor of security, AV, and low-voltage products. In more than 25 years in the business, they have become a multi-billion-dollar distributor with more than 200 offices in 17 countries. In 2019, ADI partnered with The CMOOR Group and SecurityCEU.com to launch ADIGlobalAcademy.com and the ADI Supplier Partner Marketplace which are hosted on a custom version of the SUTRA Learning Management System. Our SecurityCEU.com content is privately branded and offered to ADI suppliers, partners, and customers. Finally, our Obsequio Compliance Management System is also sold through this channel.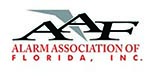 The Alarm Association of Florida (AAF) has been serving the alarm and low voltage industry since 1970. CMOOR began working with AAF when they decided to offer their BASA/FASA training online. We worked with AAF to develop the Alarm Academy which is hosted by CMOOR and can be viewed at
www.alarmacademy.org
. In addition to supporting the AAF online needs, AAF utilizes our
ShowMYBadge
product giving mobile credentials to all technicians in Florida who take their training from AAF. To date, we have provided online badges to over 5,300 technicians through the ShowMYBadge product.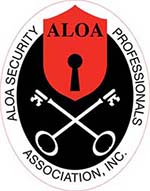 The Associated Locksmiths of America (ALOA) is the industry's top trade association providing education, certification, and industry insight for locksmith professionals. The mission of ALOA, as dedicated members of the locksmith/security industry, is to ensure professional excellence and ethics; create a public demand for professional locksmith services; represent and speak for the locksmith/security industry; and expand the exchange of trade information and knowledge with other related organizations to preserve and enhance the industry. CMOOR has partnered with ALOA to bring their Fundamentals of Locksmithing training course online at SecurityCEU.com.

Bedrock Learning emerged in 2004 from 25+ years in the connected home industry. Recognized as an industry pioneer, Bedrock founder Helen Heneveld now leads the team in simplifying technology. The full curriculum and service offerings empower technicians and help everyone to succeed in the industry. SecurityCEU.com has six (6) of the Bedrock courses included in our catalog.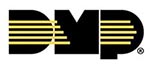 Digital Monitoring Products (DMP) is a family-owned independent manufacturer of intrusion, fire, access control and cellular alarm solutions. DMP has partnered with SecurityCEU.com to provide our courses to their Dealer Direct network. Additionally, all participants in the DMP Bootcamp get a one-year license to our entire catalog of courses.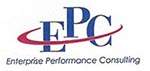 EPC, headed up by Nadim Sawaya, has been providing consulting and training services to the security industry for over 35 years. Their mission is to provide Security and Systems Integrators with consulting, project management training and best practices to ensure continuous individual and organizational performance improvements. CMOOR has partnered with EPC to bring their Fundamentals of Project Management training to the Internet.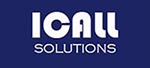 <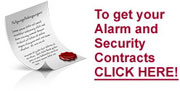 Kirschenbaum & Kirschenbaum, P.C., has represented the alarm industry since 1977. The firm has litigated more cases for the alarm industry than any other firm in New York, and most likely, the country. The firm's Merger and Acquisition department is experienced in buy-sell transactions, with professional services ranging from brokering the deal to legal services from LOI, contract to closing. The practice has extensive experience handling claims between alarm companies for tortuous interference of contracts and a wide range of shareholder and corporate disputes. We regularly litigates in New York State court and are experienced in Federal Court.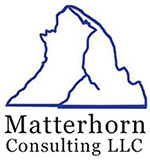 Matterhorn Consulting, headed up by Paul Boucherle, is uniquely positioned to help manufacturers, distributors, security dealers-integrators, and end users work more effectively in the changing security industry. They have a unique and innovative approach to their work which is based on 40 years of "hands-on" field experience. Matterhorn and SecurityCEU.com partnered to offer three (3) of Matterhorn's signature communication skills courses online through the SecurityCEU.com portal.

PSA Security Network is a division of PSA, the world's largest systems integrator consortium made up of the most progressive security and audio-visual systems integrators in North America. Combined, PSA members boast over 500 branch locations, employ over 13,500 industry professionals and are responsible for over $4.5 billion annually in security, fire, life safety and pro audio-visual installations. PSA partnered with us to launch the PSAEducation training portal, hosted on the SUTRA platform, which provides a variety of resource documents, presentations, and training materials. PSA also serves as a channel for our SecurityCEU.com courses and our Obsequio Compliance Management System which they call Cert Tracker. Learn more at
PSAeducation.com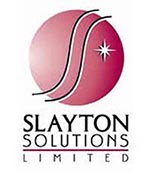 Slayton Solutions owner Dave Engebretson has 38 years' experience in the Electronic Security Industry and has trained thousands of students in fiber optics technology. SecurityCEU.com partnered with Slayton Solutions to take their Introduction to Fiber Optics training online.

The Alarm Exchange is reserved for alarm classifieds, alarm company announcements, solicitations, offers, etc. Those wishing to sell or buy; borrow or lend; dealer program or dealer; central stations; insurance brokers; business brokers, insurance companies, equipment to sell, looking for employees, subcontractors; and mergers. There is no charge to post a listing. The listing is subject to review and approval.

The Monitoring Association (TMA) is a national non-profit trade organization for individuals or companies whose primary business is the operation of central station (security alarm monitoring) facilities. For over a century and a half, central stations have provided burglar and fire alarm protection to homes and businesses across the USA. The CMOOR Group is proud to have been chosen as the education training provider to develop the Level 1 - Monitoring Center Operator Online Training, Level 2 - Monitoring Center Operator Online Training, Alarm Industry Employee Orientation, and the False Alarm online courses for TMA. CMOOR has been TMA's premier training partner for over eighteen (18) years.

The Western Burglar and Fire Alarm Association (WBFAA) in partnership with The CMOOR Group has launched an apprenticeship program for the state of California. This program, soon to be offered nationally, has been training security technicians for over 7 years. As part of the process, apprentice students are able to take courses from SecurityCEU.com at a discounted rate to accomplish their continuing education needs.